Hello! Do you remember me and this blog?! I have neglected it for far too long. I will share what I've been doing since my last post throughout this week, but I wanted to begin my Monday with a fun linkup. Fall is here, and it is one of my most favorite times of the year. I love the days where a light vest or jacket is all you need. The leaves begin to change, and there is a crisp coolness in the air. Today, I am linking up with
Andrea
to show you some of my favorite scarves!
*I am telling you about scarves I own, but the pictures will be found online.*
Mine is similar
The first scarf that I get the most wear out of is my
leopard
scarf. I love, love, love a leopard scarf! You can wear a leopard scarf with just about anything and it instantly dresses up an outfit. In the Fall, I love pairing this with olive greens, or deep burgundy tones. My scarf is lightweight chiffon, and is perfect for any season!
My next scarf that I love is my
Burberry scarf
. Now, I can't afford a scarf of this price, so New York City Chinatown to the rescue! My mom bought me a knockoff Burberry scarf and matching umbrella when she went to the city a few years ago. It is so soft, and I love that I can wear it with so many different colors! I can wear it with neutral taupe, red, black, and gray even!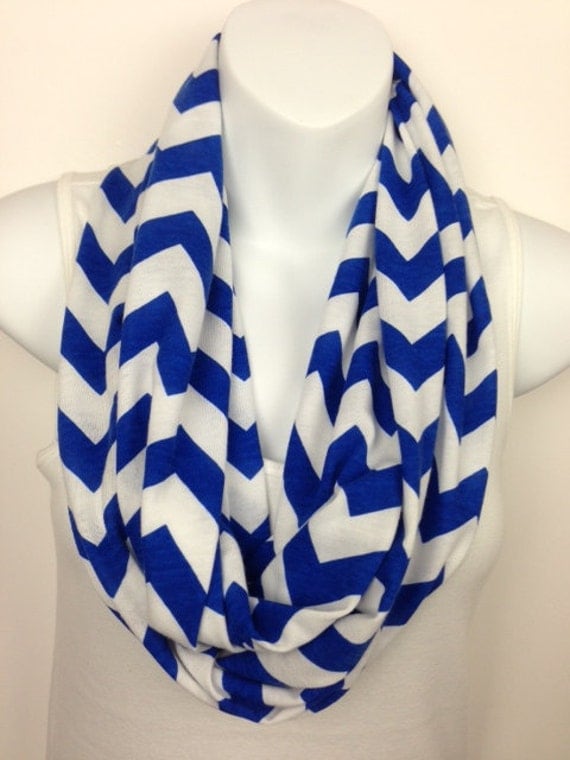 My next most worn scarf is my

royal blue and white chevron scarf

. This is perfect for Duke basketball season, and I love wearing it with my white Duke hoodie, and basic jeans. I also love wearing this with royal blue jeans, a crisp white t-shirt, and jean jacket.

I have so many more scarves, but I wear these ones most frequently! This Fall and Winter, you will most definitely be seeing me in a lot of scarves!!

What are some of your favorite scarves? I can't wait to read about them! Leave me a

comment

and let me know!